The Impact of COVID-19 Pandemic Situation on Medical Billing Software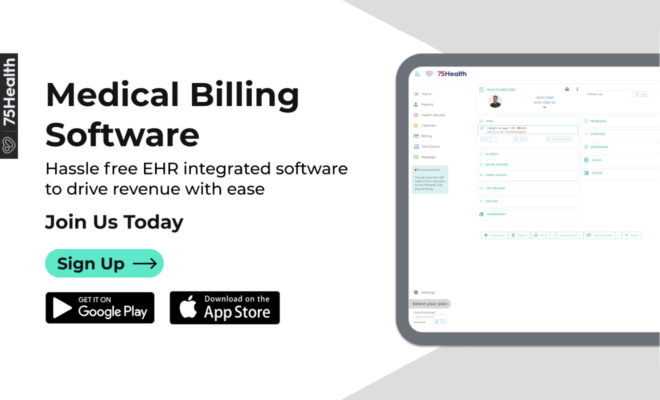 Healthcare industry is facing a lot of unpredicted challenges because of sudden coronavirus outbreaks. Healthcare IT companies have taken a lot of effort to bring the current situation back to normal and manage the billing department effectively. The impact of COVID-19 pandemic situation on Medical Billing Software has both positive and negative; the positive ones ensure the safety of patients and prioritize no physical contact.   
Financial insecurities are increased to healthcare organizations because of continuous patient admission and unpredictable way of virus transmission. Medical Billing Software gives a deep analysis of payment options through cloud solutions and enhances the patient experience. The software is here to stay forever for management to track the bills from different insurers and to stabilize the economic losses.
Billing Strategies
Medical Billing Software is prepared to serve people on large scale amid the current changes in the healthcare industry. Billing codes are developed and integrated into all the existing systems in cloud updates.
Medical bills of COVID-affected patients are synced with the insurance claims, rules, and regulations of newly evolved guidelines. The tool is complied with active coding solutions to adapt as per the current situation.
Telehealth billing and coding are developed to embrace the global pandemic as it supports document verification, billing materials, and approves insurance claims at a proper rate. Remote payment systems are enabled to minimize travel and physical cash flow.
Healthcare organizations can examine the medicare risk score of each patient through Medical Billing Software as the score scale explains the patient's financial character, based on losses can be avoided. With the sudden economic income arrest, patients are helped with patient-friendly billing based on their medical history, more revenue, and fewer denials.
Patient-friendly billing features improve the trust of patients in healthcare organizations and the services they use. So this becomes brand loyalty and ensures the first choice among multiple options in the market. Optimizing bills gives them the best-unexpected experience.
Minimized Denials
Managing medical claims is a long-term process for any organization as it directly impacts fiscal health and economic stability. This can be achieved by identifying errors before submission and rectified immediately as more denials create a bad impression on patient ID.
Automatic tools are giving more options to customize the features and ensure patients and healthcare providers are benefitted at the same time.
Non-COVID-19 and chronic disease patients have minimized the healthcare barriers than pre-COVID times as prescriptions refills are delivered on time to patient EHR/EMR with automatic services. More alternative medications and physical exercise are encouraged to avoid home-quarantine stress. New COVID guidelines are updated on Medical Billing Software as government imposes constant changes to help patients to recover from financial and pandemic stress.
Read More at 75health
Source : https://medicalbillingsoftware75.blogspot.com/2021/05/the-impact-of-covid-19-pandemic.html