The Importance of Medical Billing Software among Covid-19 Pandemic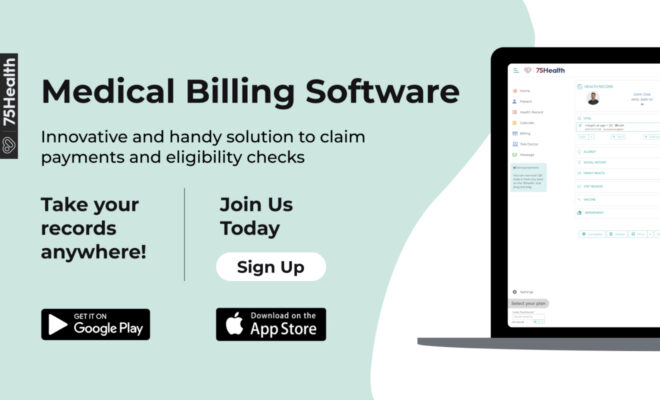 Healthcare practice must ensure the regular inflow of revenue to maintain the standard and to give an advanced medical diagnosis in the premises to satisfy the patients' needs. The revenue cycle is the most important aspect for any clinical center as it helps to manage the administration task of submitting the bills to insurance companies and tracking the settlement date and rejection reason.
The importance of Medical Billing Software among Covid-19 pandemic has streamlined the healthcare services. Timely reimbursement and financial planning of overhead payments are essential to smoothly running an organization to ease patient suffering.
Revenue Cycle
Revenue inflows depend on accurate check of patient insurance eligibility and entering correct medical codes for treatment and service used by patients. The revenue cycle starts from the time of appointment booking for consultation and ends once payment is collected in Medical Billing Software.
Healthcare organizations appoint claim scrubbers separately to check the entered medical codes are correct and match the guidelines of the International Classification of Diseases codes. Covid-19 pandemic created many new codes for diagnosis, testing, treatments, and post-treatment consultation services.
Social Distancing Tool
Ongoing challenges of the healthcare industry are always high in numbers and the COVID-19 is the cherry on the top. The virus affects the respiratory system and conditions vary from person to person.
The main concern for hospitals in urban cities is increasing shortages of staff. Manging COVID patients and claiming process has become easy with Medical Billing Software as patient informed are pulled immediately from patient EHRs.
Coronavirus spreads from person to person; lockdown is raised to shut down the human movement. Global population faces financial insecurities and COVID-19 bills are actively managed by Medical Billing Software to reimburse the money as soon as possible.
Medical practice needs cloud-based tools to support the current situation. The overall hospital process can be streamlined from different locations through the cloud platform.
Administrative Tasks
Medical Billing Software is also used to place an order to get medical resources from manufactures. Medicines and equipment related to covid-19 treatment such as testing kits, personal protection equipment, and ventilators.
Bed management is handled through this tool to allocate beds for increasing patients and based on patient severity, bed availability on different locations is tracked and patients are transported instantly.
Hospitals and clinical centers are facing a financial crisis as funds are not received on time to extend the service. To exactly forecast and budget our need we need the right tool like Medical Billing Software to know the claim status. 
Read More at 75health
Source : https://medicalbillingsoftware75.blogspot.com/2021/06/the-importance-of-medical-billing.html