The Next Big Thing of Medical World is Electronic Health Record Software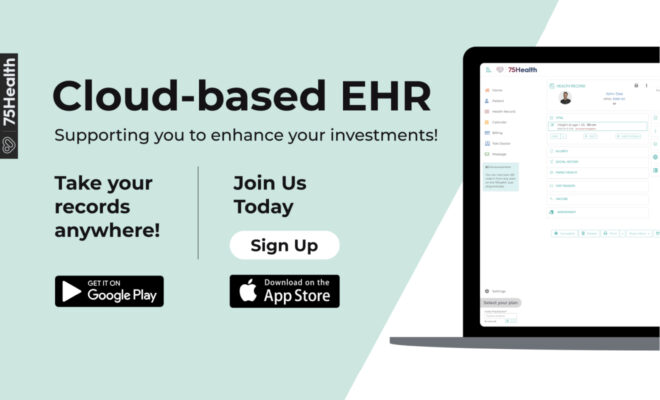 Those hustling days of hunting medical records is no more. Someone has to run towards a storage room and, the daunting task for them is to, find the specific file from the organized paper stacks. Electronic Health Record Software has flipped the filing process to digitalized storing of health records. We don't need a third person to collect and manage our files; we just need to take few minutes to enter the data in Electronic Health Record Software and infer whenever needed. Healthcare experts are predicting electronic medical systems are the future of medical documentation.
Higher Adoption Rates than Ever
The benefits of Electronic Health Record Software serve multiple layers of the healthcare industry. Medical experts find it as a new tool to use every day like a stethoscope as eliminates more labor work and documents are kept safely without any damage.
Administration team is benefitting a lot in monetary terms as the cost of paper records maintenance is reduced. Staffs searching for papers between the piles are reduced so their productivity is redirected to some other task increasing patient engagement.
Increased Document Efficiency
Health economist says that documents handling of patients were improved through Electronic Health Record Software as each document is stored with date and time. Customized reports of different metrics are generated and compared and analysis is made to find out the best medication method.
Patient advocacy is encouraged a lot and the knowledge about the disease is increased. A patient can self-manage their disease with proper awareness and medical information is shared by doctors.
Standardization of Process
Since Electronic Health Record Software is integrated with multiple software applications with the hospital premises, the workflow between different specialists is aligned properly.
Front-desk enquiries of patients are properly answered and medical codes of each treatment are correctly entered from the updated drop-down list. Bill errors are reduced and industry standards are maintained from service bill to prescription.
Patient complete medication history is available so while prescribing medicines it alerts them with allergic symptoms and intake of the drug substance can be regulated.
The future of healthcare professionals is twisted with Electronic Health Record Software and other electronic systems. They provide the most updated information and possible human errors can be reduced, thus the quality of care is increased. EHR Software is created with a focus on value-based care and people became health conscious and regular monitoring of diet and exercise.
Read More at 75health
Source : https://electronichealthrecords75.blogspot.com/2021/02/the-next-big-thing-of-medical-world-is.html