Timely Use of Medication History in Electronic Health Record Software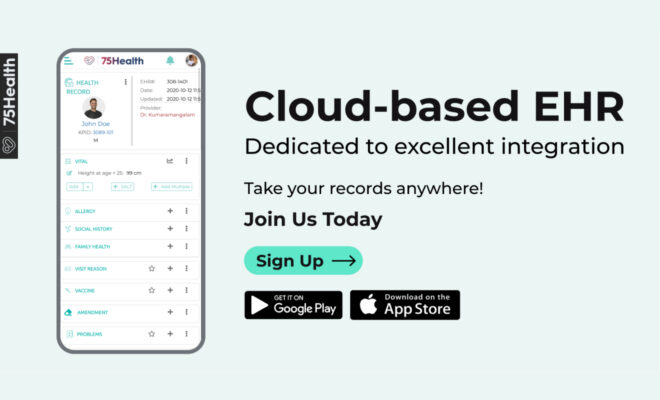 To prosper in the digital period, organizations must evolve with digital tools and rethink their operations electronically. Electronic Health Record Software is a gateway for patients to maintain their medical information. Healthcare organizations have started to access electronic information as part of their treatment.
Every detail of information concerning the health of the patient must be collected and recorded safely all over the life. If a patient approaches medical experts, they need to submit medical information so doctors can examine their history thoroughly.
Medical Issues and Surgeries
The advantage of having your medical history saves you from more risk factors.
Patient history shows they have been subjected to prolonged jaundice and stomach pain can likely exhibit gallbladder cancer symptoms. As practitioners become aware of this and ask whether they have regular vomiting and could suggest they take an immediate liver function and ultrasound test. Results show the conditions of the liver and if it shows any critical level respective measures can be taken to safeguard life.  
EHRs provide the access to a family member about the health information all updates. These timely tests can, inform the caretaker, be effective to find out the risk because many other illnesses also have the same symptoms.
Treatment can change depending upon the age and general health of the patient because they could have done other surgeries in the past and the present treatment can create complications.
Dosage Change in Medication
Electronic Health Record Software provides all kinds of information like to which food and medicine the patient have allergic signs. Knowing this information can help the doctors to change medication proposition and limit the medication time and suggest another way to control their current problem
Software consumers put accessible test information within the reach of a click of clinicians and better communication can be made. Home-monitoring data like glucose, blood pressure, and weight, can be feed regularly
Family medical history can also be retrieved from Electronic Health Record Software and chronic problems like diabetes and respiratory disease can be identified earlier before the occurrence and preventive therapies can be suggested to avoid
Electronic Health Record Software acts as a tool for the patient to engage with clinical experts and helps them to have self-management support. Nearly 54% of patients are comfortable in seeking health advice using new platforms. Regular communication with physicians about operations, therapies, and general treatment has improved the recovery rate of patients.
Read More at 75health
Source : https://electronichealthrecords75.blogspot.com/2021/06/timely-use-of-medication-history-in.html