Use Electronic Health Record Software to Cut Paperwork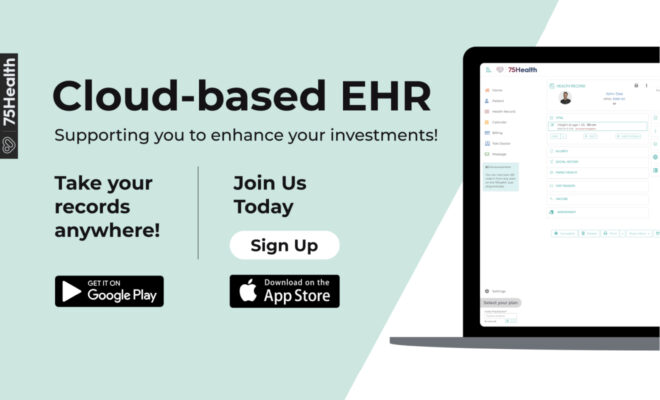 We all could remember our days spent in hospitals, a busy space filled with medicines and papers. Nurses could carry medicine trays while patients carry paper reports to consult the medical expert. Staff working at the front desk would pull their hair out searching through piles of documents to give the correct one to the patient or doctor. Electronic Health Record Software, or EHR, is a current solution to burst out this stress.
Electronic Health Record Software is a digital medical chart maintained securely. It contains all the important clinical data benefitting both practitioners and patients.
Reasons for increasing adaption of Electronic Health Record Software:
Administrative staffs take a large amount of time in filling forms and filing them up is a second big task. When Electronic Health Record Software is introduced in their workspace – manual paper works are digitalized.
Patient carrying a bunch of papers during their treatment is hectic. Chances of missing a few small reports and bills are high, but EHR Software has streamlined saving files in the cloud.
While submitting bills for reimbursement to insurance providers, all the medical reports of every single patient must be organized perfectly. This consumes more energy and time. Since EHR software generates electronic files, their size is small and easy to transfer so no storage issues for administration people.
Majority of hospitals and health systems are giving access to patients to add and change medical information through EHRs. So home care awareness is improved and patients obey doctors' advice strictly.
Electronic Health Record Software supports electronic prescription, so GPs can directly contact the pharmacy to disturb medications. This eliminates miscommunication of medicine names and dosage level because while entering each medicine doctors must select the right one from a bunch of names. Potential drug interactions with concurrent treatments are avoided.
Patient files are quickly transferred to other providers by current medical practitioners; this reduces errors and increases result management. Treatment schedules are tracked helping patients to recover soon.
Patient care is improved as each healthcare provider can see stored medical reports, easy insights into what worked and what resists. All pathology reports and radiology images from time to time are stored in Electronic Health Record Software gives a clear view for a medical expert on how chronic disease is decreased or increased. Better decisions are made to give the right treatment.
A centralized billing system eliminates duplicate treatments and code errors. Better coordination is achieved between hospital management, patients, and insurance providers. The overall quality of the healthcare industry is improved by Electronic Health Record Software.
Read More at 75health
Source : https://electronichealthrecords75.blogspot.com/2021/02/use-electronic-health-record-software.html