Using Electronic Medical Records Software Is Easy With Cloud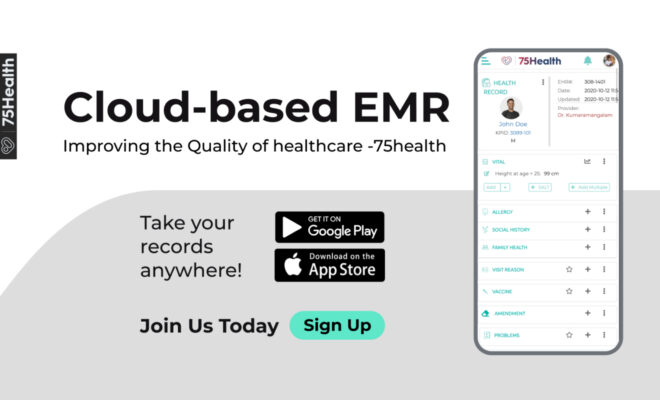 If you ask me what is the best investment to make in a healthcare company? It's a clear shot answer – Electronic Medical Records Software. Yes, it encourages independent practice, improved practice management, data security. Generally, organizations are looking to improve their practice style but the implementing cost of new changes makes them wait for some time and the final output is stagnant revenue.
Web-based Electronic Medical Records Software are a boon to those thinkers because it requires no additional cost of buying new gadgets, it requires only internet-connected device. Medical experts, staff, front-desk people, and patients all use mobile phones and tablets in common so adapting healthcare practices into web-based can increase the usage of EMR Software. It can redefine the entire medical record format of the future.
Supports Small Clinics:
Physicians of the small-sized clinic are planning to streamline their operations through electronic strategies. But the choices are costly and discourage organizations from the new transition as it requires complicated devices. Web-based EMR systems are picture-perfect solutions for entry-level companies to satisfy patient needs.
This Electronic Medical Records Software runs over the internet so no software or hardware installation. Clinical productivity can be increased with minimum investment and the system is simpler than traditional systems.
Superior Collaboration:
Web-based Electronic Medical Records Software helps patients to view their medical records anytime and anywhere. The files are easily accessible with proper encryption and can be shared with various healthcare networks to find a better solution.
Accessibility is so easy on the internet as doctors and medical staff can access the patient medical records outside the hospital premises. It helps medical experts to discuss the patient and the best treatments are recommended.
Integration with medical billing software helps an organization to claim health bills from respective insurance companies and boost the overall cash flow.
Advanced Storage:
In general, people are sceptical of data security in a web-based platform. The concerns are understandable so greater care is given while developing applications. HCISPP certification proves that data are secured safely.
In case of a natural disaster or fire, it is much safer than paper –records. Backups can be retrieved multiple times by both practitioners and patients.
Overall, Electronic Medical Records Software is similar to online shopping, banking, and social sites as everything runs on a cloud-basis. It is suitable for all types of users and gives futuristic benefits like security, cost savings, and accessibility.
Read More at 75health
Source : https://electronicmedicalrecords75.blogspot.com/2021/02/using-electronic-medical-records.html