What Are the Reasons for E-Prescribing Software Being Industry Standard?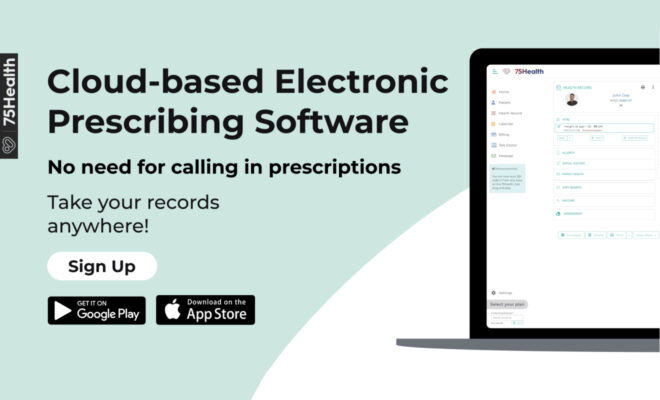 After the massive shift of doctors towards EHR Systems, it becomes logical for them to adopt E-Prescribing Software for digital benefits. Government support from recent years added value to organizations to adapt the technology to store drug information. Patient safety and convenience are the main reasons for fast adaption.
E-Prescribing Software reviews and recollects patient information in a jiff. Transmits electronic prescriptions directly to the pharmacy and improves the workflow without any traditional ways. It alerts the doctors to prevent drug abuse and adverse effect.
The Reasons of E-Prescribing Software Being Industry Standard
Improved Productivity

E-Prescribing Software gives full access to a doctor to see the previous prescription and with a click; they get allergic information and other vital data.
In the market, the medicines are available in different dosages and the software demands certain information be filled for complying with safety guidelines. It minimizes the errors and stores all prescriptions with a clinical summary of the visit.

Convenience for Patients

E-Prescribing Software is not only useful for office staff but helps patients avoid big tasks. After the written prescription, individuals must bring it to a pharmacy, wait in the queue, calls a doctor for alternative medicine, storing paper records, and maintenance.    
Traditional process is inconvenient as 20 percent of paper prescriptions are unfilled. The tools minimize the steps required to get medication from the pharmacy and make lives easier with instant pick up and make electronic payments easily.

Improved Safety Standards

When CPOE systems are integrated to minimize the medication errors and dose calculators are default to find the right dosage as per the patients' current medical condition.
It shows effective care as the drug allergy data is compared for all the newly suggested medicine and gives a proper report.

Better Quality Care

The tool generates notifications for doctors regarding alternative solutions to make a medication plan a cost-effective treatment. If the drug cost is high, it optimizes the dosage level, adds additional medicines to the prescription, and transmits.
It serves as an important source for insurance claims. The medical journey of a patient is completely collected and presented in an analytical order so verification becomes easy in E-Prescribing Software.
Keys to be remembered
Faster report generation and transmits easily
Digital legibility eliminates false readings and fake prescriptions  
Interface customization along with computerized physician order entry benefits
Web-Based software allows authorized users to access from any location
Read More at 75health
Source : https://electronicprescribingsoftware75.blogspot.com/2021/07/what-are-reasons-for-e-prescribing.html