What Data Goes Into Personal Health Records Software?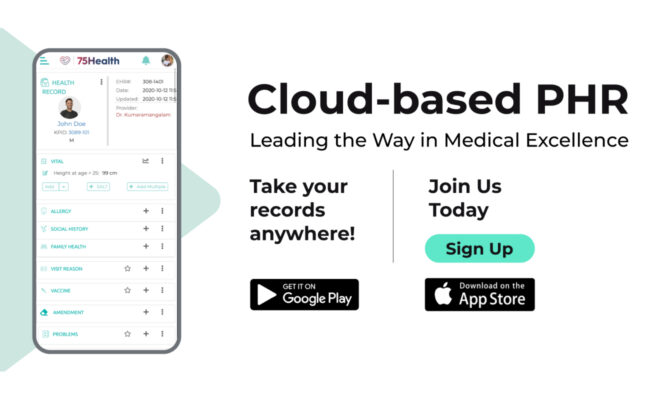 Just think of people having multiple health concerns and hospital visits and pharmacy check-ins are never-ending scenarios, maintaining records is demanding. As the number of problems increases in society more solutions are created to support people. Personal Health Records Software is a whole new level of accessible place to collect and maintain all health information and can be shared with anyone if the user permits.
In general, Personal Health Records Software has more panels to access the health information of patients and the following explains clearly
Doctor Details
Patients can store current healthcare providers' information, here, such as contact information, branch details, healthcare code, etc
In the past, people could have gone to multiple doctors for different reasons, and remembering them is not as easier to think. So all the doctors' information can be stored and whenever a user clicks doctor profile they can see their complete data
Insurance
Healthcare industry supports patients with multiple insurance providers. Each policy has a different set of values and only certain treatments are covered thus front-end staffs are informed earlier
Each policy number, provider terms and conditions, current status of the policy and how much coverage limit for the year is used and remaining limit, and expiry date and premium remainders can be stored
Allergy details
People generally have a different allergy. When they encounter the reactive substance in any form patients get different reactions like skin irritation, rashes, swollen lips, tongue, eyes, and face, etc. So the allergic information can be stored
Whenever doctors prescribe new medicine, Personal Health Records Software makes instant comparisons and alerts doctors about potential risk and it can be avoided. Quality of care is increased
Medications History
Chronic disease patients take multiple medicines at different frequencies and it is impossible to remember the dosage they currently take. PHR Software records all the names of medicine, treatment, and manufacturer
The dosage level of each medicine is documented and if dosage exceeds the industry permissible level. Drug alert raises in the profile and drug-to-drug interaction types can be avoided possibly
A consolidated list of illnesses and surgeries are tracked easily and pathology results and other radiology images are attached
Self-Care Support
People can take blood pressure readings and monitor improvement in their home itself using Personal Health Records Software. Fractured and surgical patients are suggested regular physical exercise and dietary habits must be adapted to reach health goals
Other personal health-conscious goals can be added like stop consuming alcohol, smoke and losing pounds
Family history
A caregiver in the family needs to balance their care as well as other members. It is essential to spend time collecting health information and tracking them regularly in Personal Health Records Software
Immunization history of family members and other dear ones are tracked what vaccine they took and when they applied it. Vaccines are normally given to people whenever new diseases are discovered
A patient has complete access to enter necessary information so in the future, no data is missed and all claims have evidence. Family reports in Personal Health Records Software can be handled by different members of the same family, in case of emergency situation, and data are secured properly.
Read More at 75health
Source : https://personalhealthrecords75.blogspot.com/2021/02/what-data-goes-into-personal-health.html