What Happens When We Use Medical Billing Software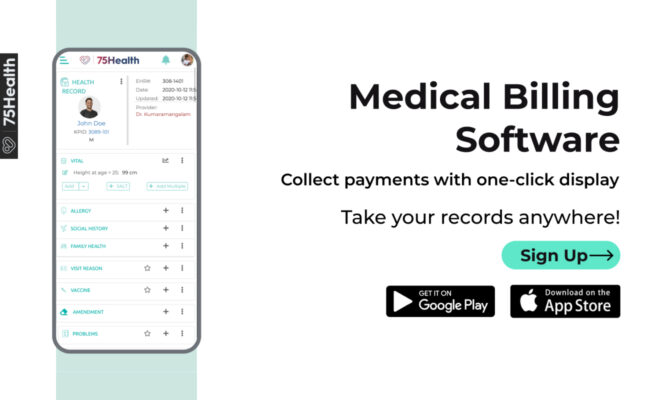 Medical Billing Software is designed to facilitate doctors from making mistakes, smoothens your patient experience with minimum questions. It allows you to streamline multiple interfaces in a single app and cuts down other practices expenses. The billing department must be effectively managed with advanced automation tools so that the revenue cycle can be stabilized. Errors can be rectified and make the bills in an eligible way for insurance providers to process the claim quickly. Electronic Health Records can be incorporated to track patient information and synchronizes the profile with the latest billing details.
Cloud Services
When cloud-based technology is merged with management billing software it strengthens patient profile with strong server backup and eliminates the traditional data losing challenges.
Patient information is encrypted to use across numerous servers so access from any place won't create a breach problem. Sudden fire accidents or other natural disasters can't destroy your files, if you have an internet connection then you can retrieve it from anywhere.
Automation
Manual remainders are not required anymore to alert patients for medical events or payment, thanks to automation calendar and integrated notification system to pass the message to a patient email address and phone number.
Automation tools help a lot in payment area as it fetches details from multiple insurance companies at the same time about the current claim status and insurance verification are made immediately. With this, the administrator can save time by avoiding the calls and manual collection.
It minimizes the filing time and keeps patient records organized. Claims checklists are provided to ensure valid information and important fields are filled to reduce claim rejection.
Medical Billing Software manages denied claims, updated ICD and CPT codes, re-submission, generate financial reports, and appointment scheduling.
Payment Options
Medical Billing Software generates industry-standard superbills with correct ICD-10 codes and complies with the organization's reputation. Patients can use an online payment system to close the bills and the invoice is directly sent to the patient EHR and registered mail ID.
Key Benefits: Medical Billing Practice Management Software
Reduce errors in submission and avoid rejection in final compensation.
Validated service codes are only available in the drop-down list and this improves staff to be conscious while entering patient treatment and service.
Cloud technology helps to manage a comprehensive view of all bills of particular patients and the need of even searching bills in a paper files or emails is omitted.
Patients can use online and electronic services to stop carrying physical files and reports.
Read More at 75health
Source : https://medicalbillingsoftware75.blogspot.com/2021/07/what-happens-when-we-use-medical.html