What You Can Expect From My Health Record?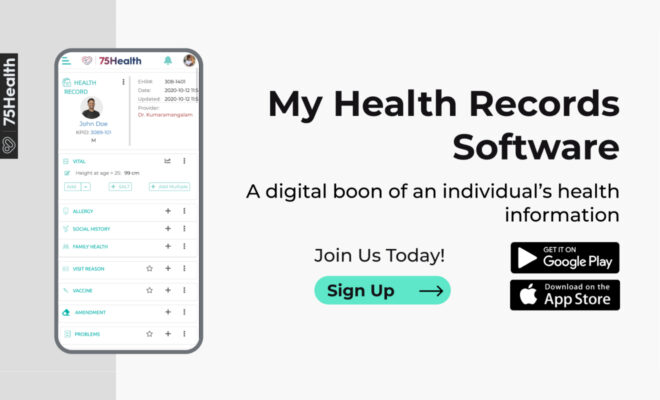 Starting from the evolution of mankind, self-care is a routine of people. Modern age is no different from it. Self-care is an essential thing to build with yourself for maintaining a healthy relationship with everything. Also, it reminds others that you are a responsible person. My Health Record is an electronic file that contains all major health information with proper timelines. Being an alternative for paper record maintenance, it gives more advantages for patients and medical experts.
Values Found in My Health Record
When a patient has My Health Record, their health information is carried everywhere they go. Simply, online gives them access to view files anytime. It doesn't matter whether you are located in San Francisco or New York City, all you need is an internet-accessible device.
A patient can set access control to limited people such as current healthcare providers, emergency handling, friends, and family members to know important health information. It contains allergies, present medicines, past medical diagnosis, pathology results, etc.
A patient can visit a general practitioner for a check-up, or be admitted to an emergency room after an unexpected accident, any medical staff would suffer to collect medical data, there comes a saviour My Health Record. By checking the profile, data can be collected easily.
A patient can consult any doctor and within a few minutes, new doctors will know all his records. It has a feature to alert the user to feed information regularly, so updated medical data is recorded. Without any hindrance, the right treatment is given.
Your record is your control if a patient likes to add their health information then change privacy and security settings. Personal notes on allergies and its reaction can be added so the next time you visit healthcare providers ask them to validate. So My Health Record is full of authorized information.
SMS or email notifications feature is strong that right after first access by a healthcare provider. So data is secured and sensitive data cannot be used for other purposes. Strict rules and regulations are followed by misusing data through encryption, secure login, audit logging, and firewalls.
Medical documents (radiology images, pathology tests, bills) can be added. It helps both patients and doctors to share diagnosis reports with an insurance provider to faster reimbursement.
My Health Record is a shared health summary where data like patient discharge summaries, referral letters, organ donation decisions, lab reports. It is a secured system with multi-layer safeguards to protect information.
Read More at 75health
Source : https://myhealthrecordssoftware75.blogspot.com/2021/02/what-you-can-expect-from-my-health.html