Why Electronic Prescribing Software Is Suitable For All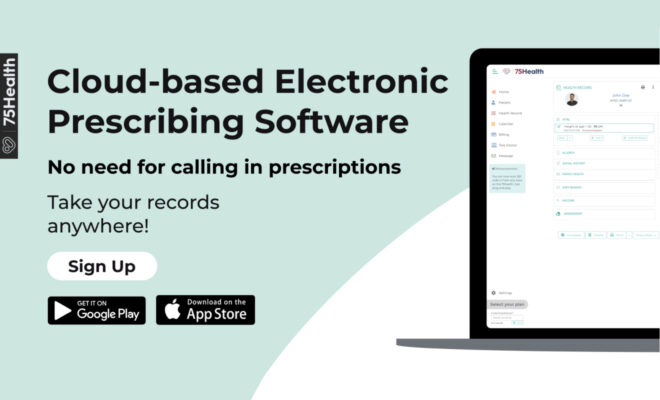 Today, the healthcare industry spins around patient satisfaction. The standards of healthcare space are shifting rapidly towards proper reimbursement. Patients are given 24/7 access to health records and, as a counterpart, front-desk staff should be trained well to deal with technology tools and policies.
Delivering effective healthcare services to people is the primary objective of medical industry. One such tool to improve the quality of care is electronic prescribing software for different perspectives. It helps to send the exact, clear-cut, electronic prescription in an understandable format to pharmacies. Being digital version helps the chemist to read instructions clearly and no-guessing or second confirmation is required.
Accuracy:
Electronic prescribing ensures patient safety with accurate information. In the method of paper prescribing, adverse drug effects can occur at any point between doctors' desks and chemist readability.
Web-based electronic prescribing generates comprehensive medical charts. Patients cannot remember exactly what drug triggered skin rashes and which antibiotic substance is more suitable for treating infections.
In general family members should have a complete medication list of loved ones and close friends, but maintaining paper records is not possible for long-term but electronic prescribing software has special space to collect medical details. Every patient can set user access to certain users.
Legible:
The prescription send to pharmacies are in a most understandable format, electronic statements eliminate decipher orders. The drug prescription period is the first place, a logical mistaken happens. A doctor prescribes a patient of 25mg oral doses to be taken and cures the current problem. 25mg taken two times a day for a week means 3.5mg per day and this instruction would be available in the electronic chart.
Chemists providing short-term medication because of shortage can put a patient in negative side effects. The intention of general practitioners changes here and the quality of treatment affects. When the period is changed, the daily dosage limit changes automatically and remains for both users to get medicines again at right time.
Best-Practice Guidelines:
Simply, it is error-free prescribing as it supports more suggestions before selecting any medicine and treatment for patients with updated medical terms.
Government and healthcare governing authorities would publish guidelines for specific diseases and conditions. Integrating them in electronic prescribing software can prevent negative effects and suitable alternative medicines are auto-suggested based on the allergy and medication details.
When electronic prescribing software is used along with electronic health records, a more accurate decision can be made with the right supporting tools as a medical doctor can compare drug choices and do detailed research to find the most appropriate medication and treatment.
Read More at 75health
Source : https://electronicprescribingsoftware75.blogspot.com/2021/02/why-electronic-prescribing-is-suitable.html