Why Medical Billing Software Benefits Hospital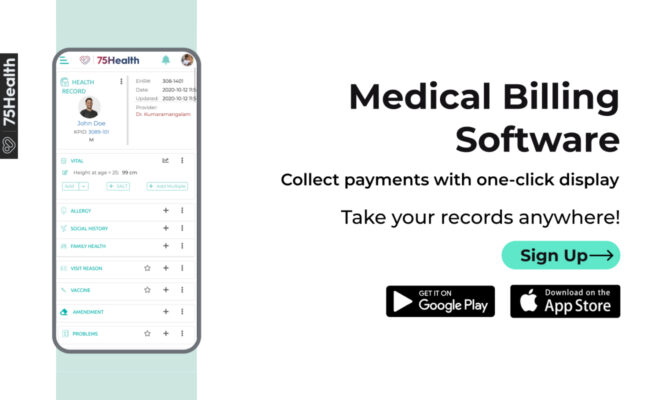 To keep the revenue cycle in a stabilized way, the medical billing department should be handled effectively, in case of inefficacies that cause fiscal stress. Using an alternative modern solution, Medical Billing Software can bring out the best results in reimbursement and medical code errors. Today, all the medical professionals and organizations would tell, how Medical Billing Software has changed their billing landscape. Cloud platform and recent features were added up spice for healthcare companies and the government has launched numerous benefits to change from traditional billing style. 
Automation Tools
Medical Billing Software is built with advanced codes to ease manual work with automation. When numbers of claims of different companies are processed together in the same software, then staff and doctors can focus on other clinical tasks peacefully.
More and more disease is discovered every few weeks, so medical codes are created and updated regularly. Health professionals can attend to millions of patients and process each bill without any confusion.
Cuts off Expenses
At the time of converting towards Medical Billing Software completely could be fearful. Once, implemented it reaps more and more benefits and you will be grateful for the change. It allows integrating with third-party applications and still serving as the best place to store and accessing all valuable information of a patient.
Remember, organizations should invest money in human resources, software, computer infrastructure, social security, transportation, etc. But a SaaS model gives them an effective tool to cut all these expenses and boost spending on quality of treatment.
No More Declines
Billing staff are assigned multiple tasks and chances of making mistakes for selecting codes are higher. To bring perfection, Cloud-Based Medical Billing Software is developed and notifies the staff with suggestions and minimizes the common errors.
It allows users to customize as per the organization's requirement and assign tasks to team members with master control in one profile. This improves task management, employee satisfaction, waiting time and saves money.
Conclusion
Traditional combat with paperwork like getting lost, limited paper life, high maintenance, time-consuming, are moved with Electronic Medical Billing Software as it uses the cloud-platform and eliminates the need for physical files and storage. 
Using this software, the cost used for paperwork is redirected to other operations of the business. Astonishing benefits are claim scrubber, insurance eligibility, patient records, bills, and compensation status. The massive improvement in technology gives patients to enjoy the advantages of the virtual services and instant access to medical records
Read More at 75health
Source : https://medicalbillingsoftware75.blogspot.com/2021/06/why-medical-billing-software-benefits.html