Why My Health Record Is Great For Providers?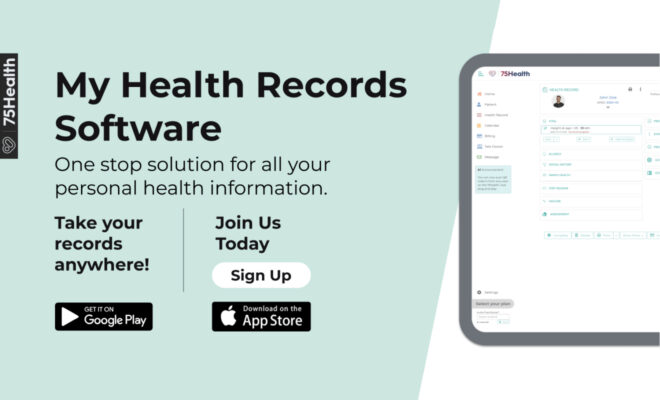 If you're a doctor, you must know the difficulties of a patient in maintaining the records. Doctors must encourage patients to use the patient portal to know medical information. 52 percent of patients know how to access the patient portal through the provided tool.
My Health Record Software displays health-related information of a patient in real-time. All information is available over the internet in a secure way. It helps a patient to have a detailed view of their treatment and improves the quality of care. Reports include diagnoses, allergies, lab test results, medications, etc. in an electronic format.
Better Patient Communication

My Health Record Software increases patient satisfaction in the healthcare experience. Doctors standardize daily treatment routines by sending live reports. Communications are automated with care coordination and unnecessary burdens are removed.

Streamline Administrative Tasks

The universal language is used and regular updates are made to medical codes so the banned medicines are removed from the database. It can track how the same medicine gives different results for a particular patient with a disease. 

Greater Focus on Clinical Decisions

It is a major system for doctors to make clinical decisions. It decides the data and comparisons are made from different internal databases. Drug-drug interaction, drug-allergy, and abnormal test results are stored and access is given to do specific research with advanced algorithms.

Improve Outcomes

Modern patient care depends on several medical devices to monitor a patient's vital signs, infuse medications, and maintain life support. Data from different medical devices are interfaced by customizing the user interface.

Optimize Workflow

Different stakeholders get feedback from My Health Record Software as each provider gets features and the main concern is generating reports on particular metrics. It allows users to generate the report quickly as a streamlining process is integrated with multiple services
The no-touch practice has become a new standard for many businesses and the same has been followed by the healthcare industry. The contamination speed has been reduced with electronic tools like My Health Record Software, Medical Billing Software, Tele-doctors as these tools reduces physician evaluation. The virtual mobile world is bringing a patient to have better communication with doctors.
Keys To Be Remembered:
Send medication reminders
Stress-free communication with health vocabulary d dictionary  
The audit trail is a series of activities recorded with each procedure and event
Information source is pinned for evidence
Regular risk assessment cycle to find potential threats
Backups are updated with data inventory with all resources 
Read More at 75health
Source : https://myhealthrecordssoftware75.blogspot.com/2021/07/why-my-health-record-is-great-for.html