Why My Health Records Be Helpful To Patients?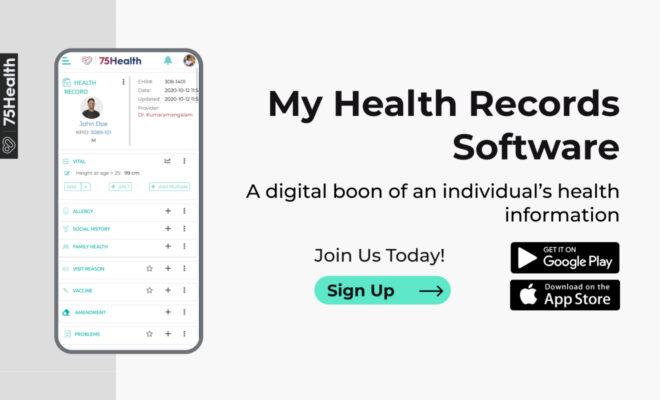 Everybody knows the importance of software systems in the medical industry and increases employee productivity to treat more patients effectively. Even in this modern world, not all healthcare providers know what software is an all-rounder and how deep it can help them to improve their practicing style. My Health Records is important to simplify a large amount of data for patient views in an understandable way.
My Health Records saves more time and money for patients to communicate instantly with hospitals staffs and referring physicians. Basic information is sufficed for the first time users and then it can be customized as per the needs.
Patient Portal
To improve access and patient engagement, doctors should activate the patient portal in your EHR Software. The patient can feed their information in the smartphone from wherever they are located; it eliminates the process of filling paper forms.
After the clinical consultation, the summary and other medical details are directly sent to patient ID and EHR Software and a patient can view information through the patient portal. Manual entering of data is not vital by the staff and the time can be redirected for other tasks.
Telehealth uses My Health Records as the best tool to store and forward messages, data, and images through patient portals in a secured system. This became more useful during COVID times as it encouraged the practice of social distancing. Patients can directly visit the clinic without waiting for long hours for appointments and form filling systems are eliminated.
Minimized Resources
The need of having an IT team and complex hardware is completely shifted into a simple application and utilizing cloud technologies. The investment cost is reduced and the SaaS model helps the healthcare providers to give superior accessibility.
Collaboration with client-server systems gives patients to access healthcare files from anywhere and the only requirement is an internet connection. With this, scalability is improved with cloud-based systems, and the medical standard is maintained.
Medical records are monitored and controlled by My Health Records to make decisions. The unnecessary calls are avoided to clarify information because the evidence is attached for legal reference.
Conclusion
My Health Records reduces employee stress and uses technology. Organization efficiency gets impacted with the tool for patient benefits. Sufficient training must be aligned and this speeds up the incremental changes. The billing process is integrated with My Health Records so acts as a comprehensive platform to track all medical expenses.
Read More at 75health
Source : https://myhealthrecordssoftware75.blogspot.com/2021/06/why-my-health-record-be-helpful-to.html