Why Single Click on Electronic Prescribing Software, Can You Save Your Time And Effort?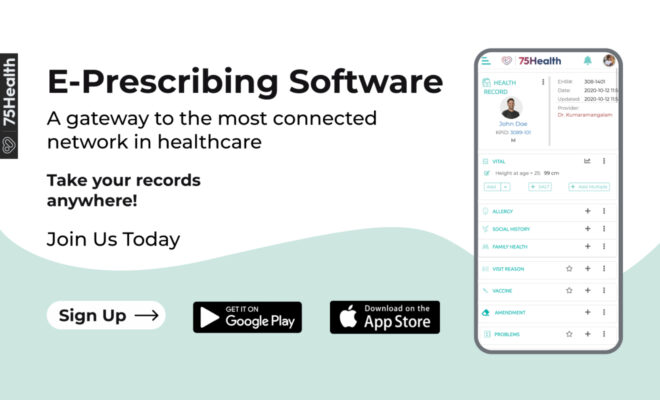 We all know that doctors do write a lot of medicines names, treatments, special recommendations, lab tests, and so on. On average, a medical expert writes 30 new prescriptions per day and refills the same number. What if they start using Electronic Prescribing Software in their daily practices? It saves a lot of time and effort and increases productivity.
Electronic Prescribing Software is a computerized version of paper prescriptions where the doctor types or selects the particular medication. Paper communication is eliminated as a patient can go to a pharmacy and get medicines directly without any printout submission. No interpretation of handwriting is required. The software has multiple benefits and the following are the important reasons to save cost and energy with a simple click.
Detailed Information:
Almost 9% of medication errors are caused by handwriting interpretation errors. It jeopardizes both doctors and pharmacists for adverse effects of false medicine.
Electronic Prescribing Software gives clear-cut information of medicine names and dosage levels so it becomes easy for a pharmacist to read and deliver medicines.
Online storage includes all the minute medical details like healthcare location, which doctors prescribed, treatment duration, bills, etc. This information is used to verify insurance claims and strengthens the revenue system with proper data.
Fewer Call-backs:
Poor penmanship makes a lot of confusion to pharmacies so they would call doctors desk to conform the medicine name and alternative medicine.
The software is designed with detailed information where a doctor can select a particular medicine from drop-down lists and a separate box is given for alternative medicine, in case of medicine shortage in pharmacies.
Preventable Errors:
Electronic prescribing can spot mistakes easily as it shows the pop-up alert of contraindications between multiple drugs, so a safer substitute is selected by the doctors.
Storing paper charts for a longer period is not possible and portability of files could make some loss/damage in records. The files are generated electronically through electronic prescribing software so healthcare providers and a patient can access it anytime with a touch in internet-connected devices.
It is so clear that digital prescriptions are the futuristic way of medical records, with the ease and so much time is saved with Electronic Prescribing Software. Files were protected with advanced security and entire healthcare operations are streamlined with the computer system. It helps to improve the productivity of doctors and medical staff with a focus on giving better patient care.
Read More at 75health
Source : https://electronicprescribingsoftware75.blogspot.com/2021/02/why-single-click-on-electronic.html